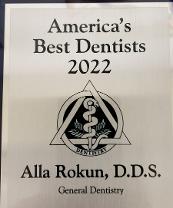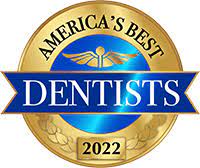 Dr. Alla Rokun, New York Top Dentist 2022
Dr. Alla Rokun, a Brooklyn cosmetic dentist, has been named New York Top Dentist for 2022. The Top Dentist Division of USA Top Docs bestows this distinguished title. Only the most experienced, devoted, and deserving dentists get this honor following a thorough assessment procedure. Dr. Rokun has demonstrated her passion, achievements, attention to patient care, and commitment to cosmetic dental perfection.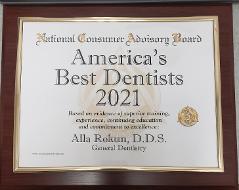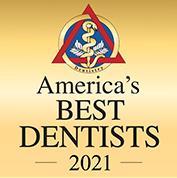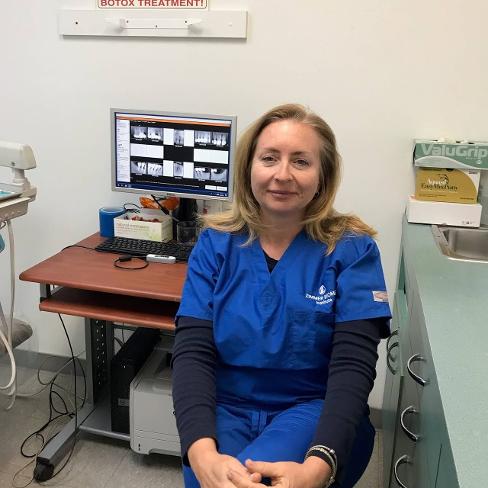 Dr. Rokun graduated from New York University College of Dentistry in 1998 and
has devoted her professional career to delivering exceptional dental treatment to her patients.
Cosmetic dentistry and orthodontics are two of her main areas of specialization, and she also has a strong grasp of general dentistry.
Dr. Rokun attends advanced training and continuing education courses offered by several dental institutes.
Dr. Alla Rokun is an American Dental Association member.
In order to fulfill your expectations Alla Rokun D.D.S. provides outstanding service, meticulous attention to detail, and a devotion to perfection.